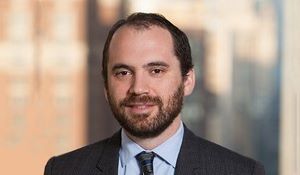 Executive Director
gsmith33@depaul.edu
3123625962
Geoff Smith is the Executive Director and Principal Investigator of the Institute for Housing Studies at DePaul University. To this role, he brings years of experience producing research on the dynamics of neighborhood housing markets and connecting that research to a broad range of housing practitioners. Under Geoff's leadership, IHS has positioned itself as a critical resource for timely research, policy analysis and data that inform the local and national policy debates around neighborhood stability and the preservation and production of affordable rental housing.
Prior to joining IHS, Geoff was Senior Vice President of Woodstock Institute where he led Woodstock's research examining the economic health of neighborhood housing markets and factors that threaten the financial security of economically vulnerable communities. He has co-authored research published in journals including Housing Policy Debate and Urban Affairs Review; testified on mortgage lending issues and community reinvestment policy at hearings held by the U.S. House Financial Services Committee, the Federal Reserve Board, the State of Illinois Department of Professional Regulation, and the Chicago City Council. He has been quoted in publications such as USA Today and the Wall Street Journal and has appeared on shows such as the NBC Nightly News and Chicago Tonight. Geoff frequently comments on housing issues in the Chicago Tribune, Crain's Chicago Business, Chicago Public Radio, and other media outlets.
Geoff received a B.S. in Geography from the University of Illinois at Urbana-Champaign and a Master in Geography from the University of Wisconsin-Madison.