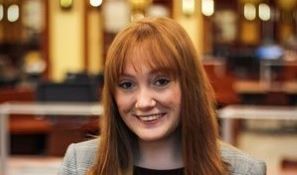 Research and Data Assistant
lbaird2@depaul.edu
As the Research and Data Assistant at IHS, Lily collects, cleans, and validates data from a variety of sources to assist in the creation of research projects. Additionally, Lily works to create maps, charts, and other data visualizations supporting research findings paired with policy investigation work.
Lily is currently a Sophomore at DePaul University, studying to earn her BA in Geography with a concentration in Urban Development and Planning and minors in Spanish, Sustainability, and Climate Change Policy in the spring of 2024. She is extremely passionate about urban development issues and environmental concerns.